Check out the latest news on mask mandates
COVID-19 Protocols and Procedures
We are excited to be back in the office as of June 1st, 2020. Our services have resumed with appropriate social distancing and other stringent measures to ensure the safety of our patients and our team. Together, with your help, we can move forward safely and get back to the business of creating beautiful smiles! We have adjusted our protocols and ask that you follow our new guidelines:
Please arrive 5 minutes EARLY for your appointment to complete the check-in process on time for your appointment. Walk-ins will NOT be permitted.
Please come to your appointment healthy. Do NOT come if you are ill. Please stay home if you have a fever, cough, difficulty breathing, or body aches. We are happy to reschedule your appointment for you.
While we encourage patients only, you are welcome to accompany your child to their appointment. A parent/guardian must be present for all examination appointments.
If you encounter any difficulties while checking in at our main office, please proceed to suite 2. We are so grateful for your patience and understanding during this unprecedented time. Your health and safety are of the utmost importance to us. We look forward to seeing you soon!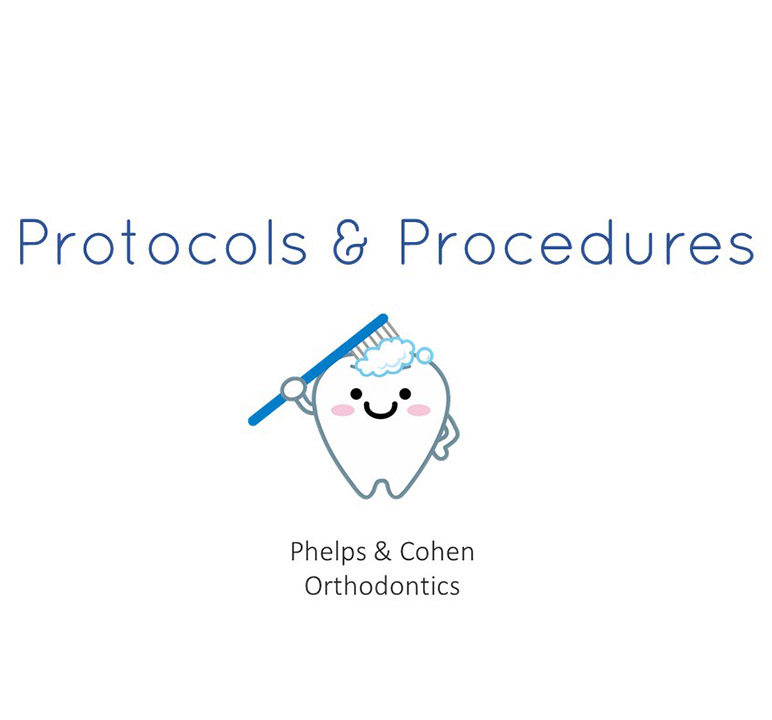 Helpful Links and Information:
Check out our latest YouTube video, where we update everyone on how we have modified our facility to do our best to create a safe environment for staff and patients. 
In addition to the changes shown in the YouTube video:
We have added two more office suites to our patient flow; we almost doubled our square footage treatment area to allow for the proper social distancing of patients and our team members. 
We have created two private and one semi-private room that we reserve for specific procedures. These rooms are equipped with additional extra-oral suction devices as well as exhaust fans in the ceiling to create a negative pressure environment. 
We have modified our procedures to minimize the use of hand-pieces, making sure not to combine them with water (to negate creating aerosols).
We are sterilizing the facility with a natural cleaner using Hypochlorous acid (HOCL) as the active ingredient. 
Follow us on Facebook and Instagram to stay updated and informed! 
If you have any questions or concerns, please do not hesitate to reach out!