As part of our commitment to providing superior care, we now offer an interactive patient portal via the secure website www.anywheredolphin.com! Via your unique assigned login, you'll be able to:
view patient information
view past and future appointments
view financial history
view patient images
view documents related to treatment
make payments
communicate with our office
complete patient questionnaires
To activate your login, you simply need to validate the account.
to access the validation form. Once you have validated your account, you'll be automatically assigned a username and password for the site. You can use this assigned username to login to the site as needed. The password can be changed after you first log-in.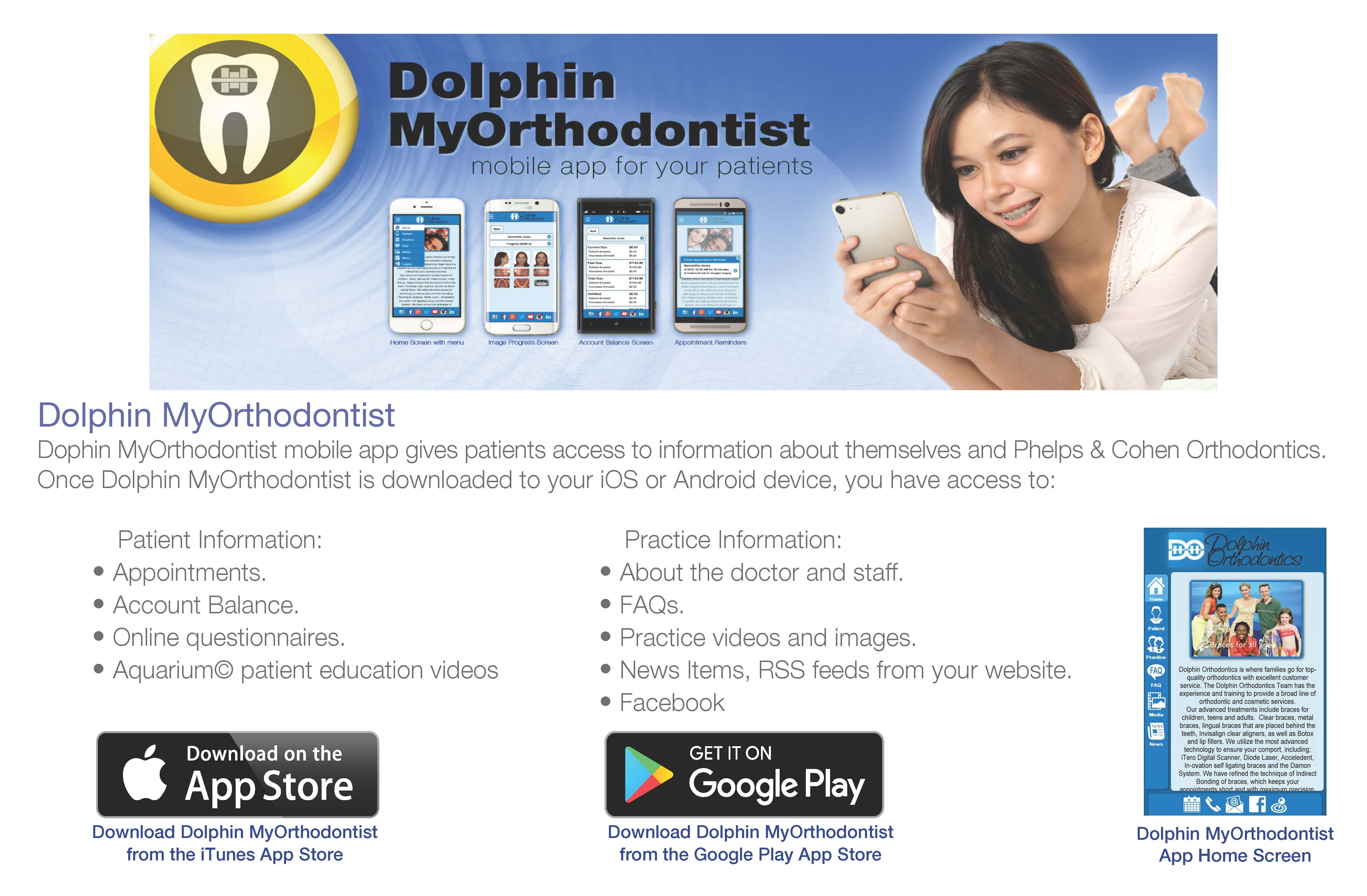 As part of our commitment to providing superior care, we'd like to invite you to download our mobile application Dolphin My Orthodontist. Dolphin My Orthodontist provides mobile access to the following:
Appointments
Account Balance (billing party logins only)
Questionnaires
Images
Patient education videos
FAQs
Contact info (email, phone)
Office hours
Directions
Practice videos and images
Social media links for the practice such as Facebook, YouTube, Google+ and Yelp
To easily create your account and download Dolphin My Orthodontist, clink on the link from your phone or tablet. Link: